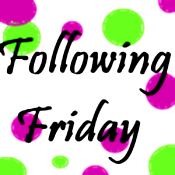 Here's how it works!
1.) Add your link to the list
2.) Follow the host of the blog you're on and leave a comment so that they can follow you back.
3.) Visit the other blogs listed and do the same
4.) Blog about the blog hop and where you found it!
Get the code for the blog hop here!